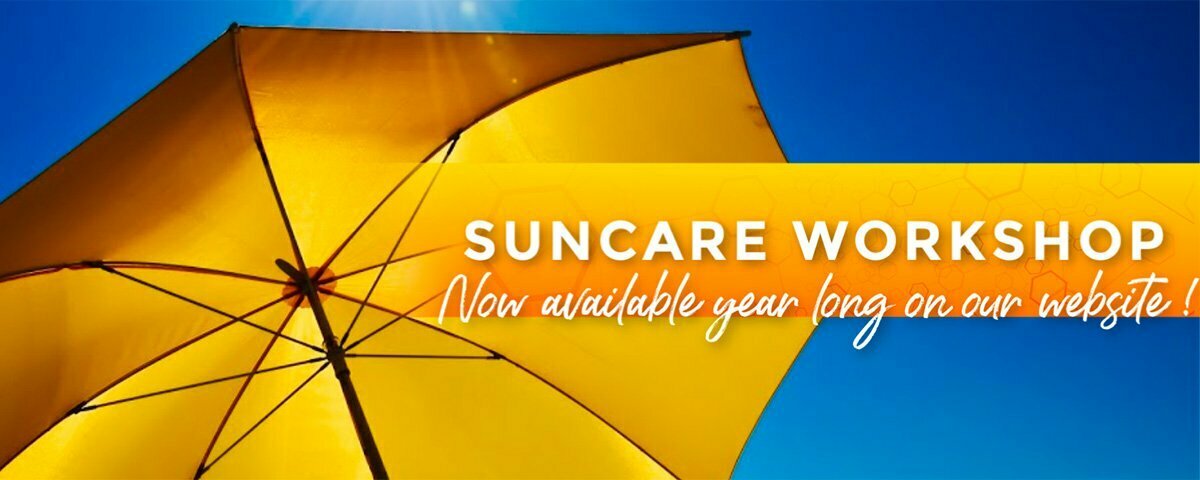 This specialized workshop of 3 hours 30 minutes includes:
All the effects of the sun on the skin, including cancer
The difference between mineral and organic filters
FPS, water resistance, manufacturing and stability criteria will be demystified
And even more...you have one (1) week to complete this workshop (after 7 days including delivery time, the videos will be expired).
and You will receive by Expresspost (allow 4 working days), the training manual which contains the most essential chart to analyze all sunscreens on the worldwide market. Plus this year, you will receive our new unique and FREE display tool that will facilitate the conversation on the UV index of the day!
All of this for only $225 +taxes.
Would you like to be contacted first on the launch day?
Subscribe to our newsletter